In addition to installation and repairs, we here at Premiere Gutter Guard also specialize offer gutter cleaning service! Don't worry about digging up your old rusty gutter cleaning tools or brush and let us come and do the mess work for you, the proper and effective way.
A Gutter Cleaner You Can Trust
If your home doesn't have some kind of gutter cover, guard, or seamless gutters then regular maintenance is extremely important and should not be avoided. We understand that this isn't something most people think is much cause for concern but we assure you, neglecting cleaning gutters can result in a lot of money in repairs down the road.
Professional gutter cleaners like us know exactly where to look and how to determine if there is any risk for further damage and the best route to take. Sometimes a good scrubbing and clean up really is all that is needed but there are sometimes cases where the damage has gotten so severe that a gutter repair, replacement or installation might be a wiser and more economical choice to avoid running into these problems again in the future.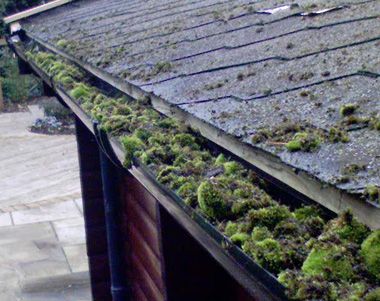 We Are Here to Help
Don't worry, we haven't grown as a business by being dishonest about what service or product we think is the smartest choice or intentionally low quoting estimates. We have become successful by learning from our friends and some of the best guys around. We've learned and have perfected our techniques in cleaning any types of gutters and have a reputation of being a company that our customers can trust and go to for clean gutters and honest service.
If you would like, we will happily teach you the correct and effective way on how to clean gutters and will show you proper maintenance techniques before we leave in order to prevent future costs.